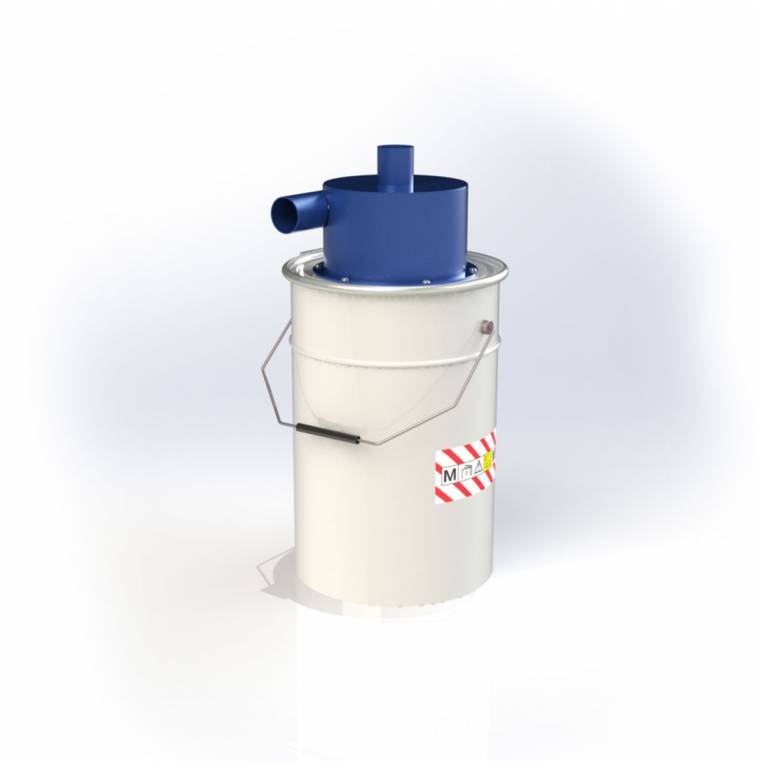 Ash pre-separator PRC-01
The ash pre-separator can be easily connected to the suction motors of all our range of pneumatic conveying systems. It offers the double function to separate dust residuals from biomass fuels and to collect ash from the ash-pan of your boiler or stove, without using other items to collect ash. This makes our pneumatic transport solutions a complete kit with accessories to keep your heating system clean resulting in an optimum yield. Any residue of dust that your ash-cleaner cannot remove can be collected by our pre-separator. It vacuums hygienically and in a very simple way, ash, humid dirt etc. that means waste disposal without creating dust into the environment thanks to its plastic bag.
The pre-separator is equipped with a high-efficiency cyclone: system of treatment that enables to collect dispersed particles in the air exploiting their inertia. In this way the contaminated flux enters the upper part and tangentially, so that it can take the form of spiral movement downwards by means of centrifugal force.
Download the data sheet
Accessories Ash pre-separator PRC-01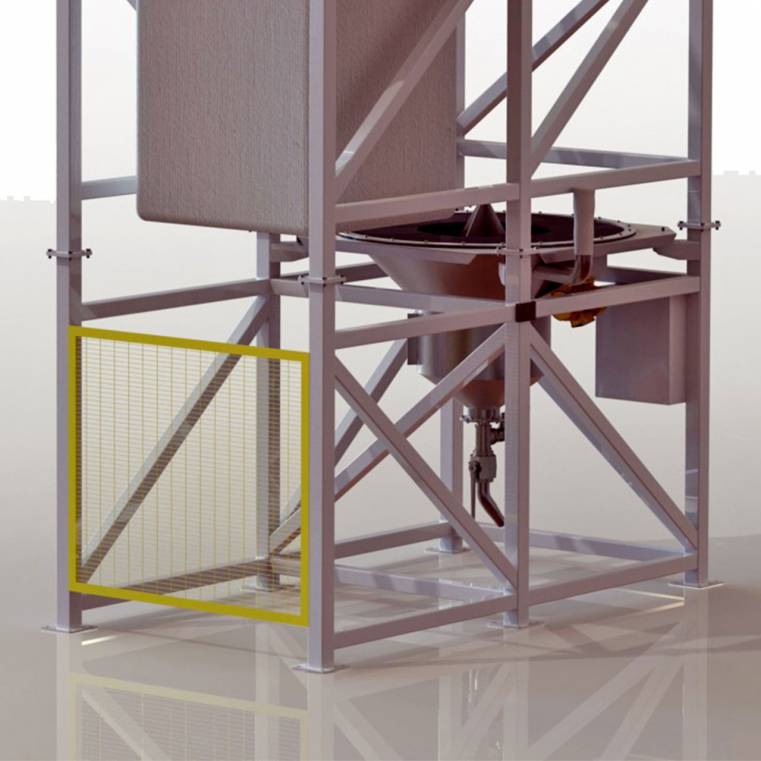 PR3669T Big bag emptying unit with bag-breaker, bottom discharge.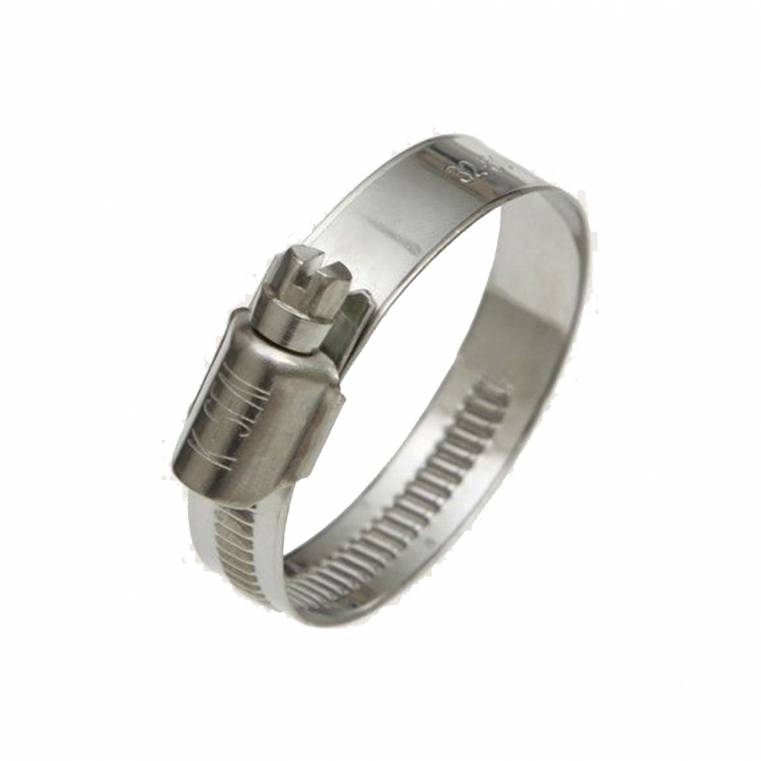 FS0001- Compression clamp for hose TB0001 Ø50
PRC-S15 - Set 100 pezzi sacchetti in plastica per modello PRC 1
PRC-S1 - Set 100 pezzi sacchetti in plastica per modello PRC 01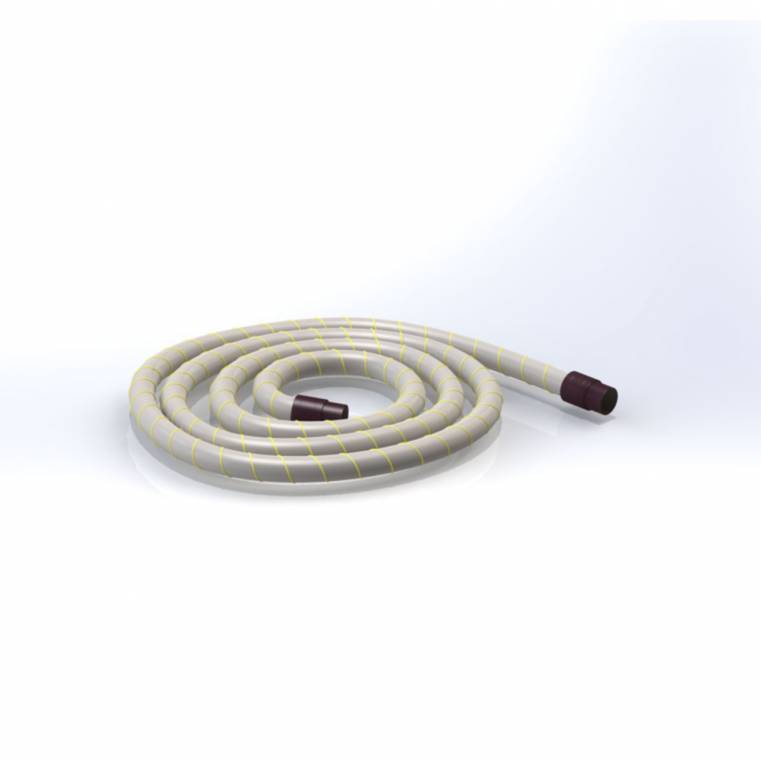 KTS01 - Hose kit Ø50 for quick connection suction motor-ashcleaner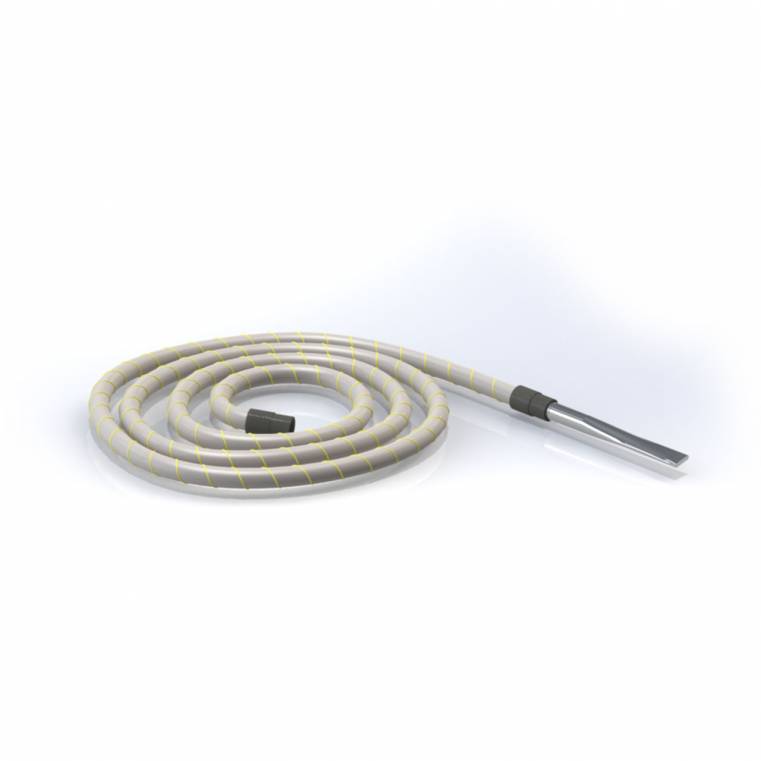 KTA04 - Hose kit Ø 40 6 mt length with noozle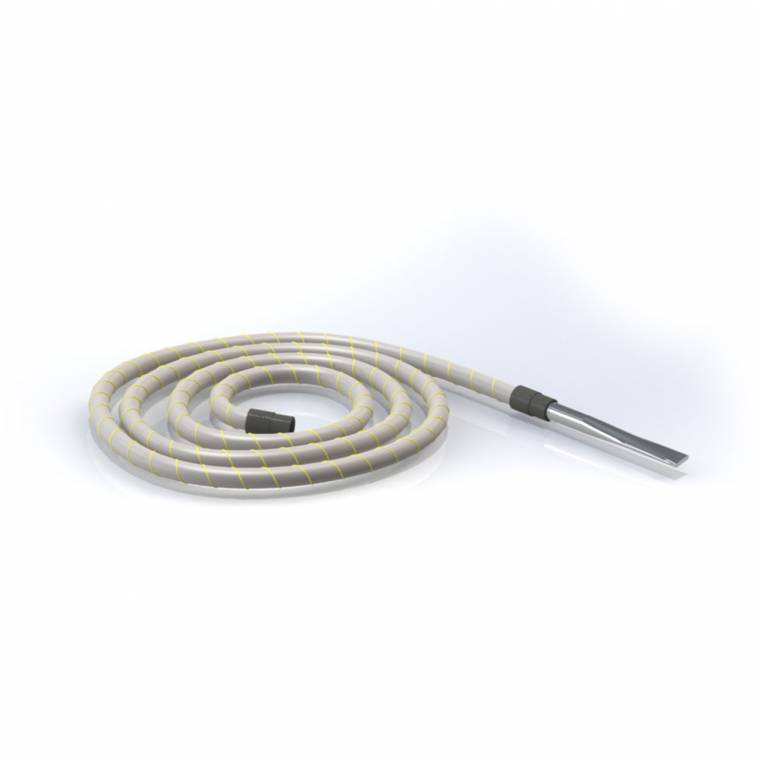 KTA03 - Hose kit Ø 40 6 mt lenght with handle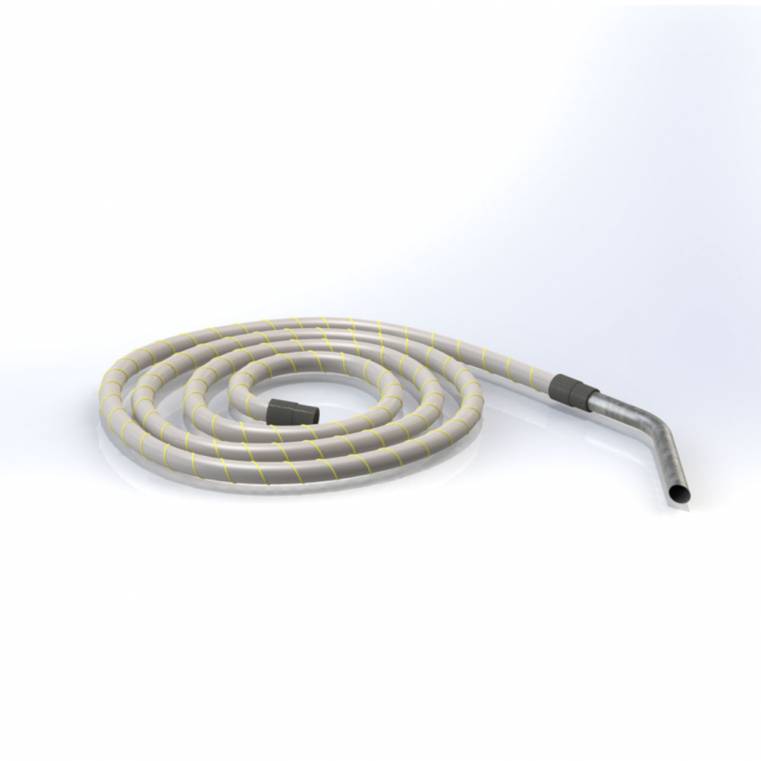 KTA01 - Hose kit Ø 40 3 mt length with handle
MG50E - Rubber sleeve for hose flex Ø50